Regular price
$171.99 USD
Regular price
$179.99 USD
Sale price
$171.99 USD
Unit price
per
Sale
Sold out
Aluminum Lifters by OverLander are the most economical way to up your riding game on your onewheel xr and onewheel plus. They give you the stability, confidence, and control to level up your riding game regardless of experience. Riding with a wider stance plus the added leverage the Lifters provide will significantly increase your stability and control. This makes it safer than ever to learn and execute trails, jumps, nudges, and bonks. Whether ripping gnarly tech or simply making it over a curb on your daily commute, Lifters are worth their weight in gold! Simply put, Lifters are the fastest way to go from chump to champ.
BENEFITS OF ALUMINUM LIFTERS FOR ONEWHEEL XR/PLUS
Aluminum is rigid and responds immediately when engaged.
When you ride with a wider stance, it significantly increases your control and stability. The farther your feet are from the fulcrum point (the tire), the easier it is to navigate rough terrain, hard turns, and extreme changes in elevation.
Keeps your feet on the board while allowing for a natural dismount or bail. The back foot typically is the first step when running of a Onewheel. Unlike other products, Lifters provide a clean release in case a run-out is necessary.
Jump, nudge, bonk, & carve in ways that you never thought possible. Carrying your board sucks and we want to ensure you no longer have to! 
ITEMS INCLUDED FOR ONEWHEEL XR/PLUS
2 x 0.071" Grade 5 6AL4V Titanium Lifters for XR




2 x TPU Lifter Pads




4 x Stainless Steel 7/8" 10-32




Note: 1" or 1-1/8" bolts may be required with aftermarket bumpers (Available upon request)

6 x Stainless Steel M4 bolts for Lifter Pads




2 x 6" grip tape (to be placed on inside wall of Lifters)



INSTALLATION OF ALUMINUM LIFTERS
View full details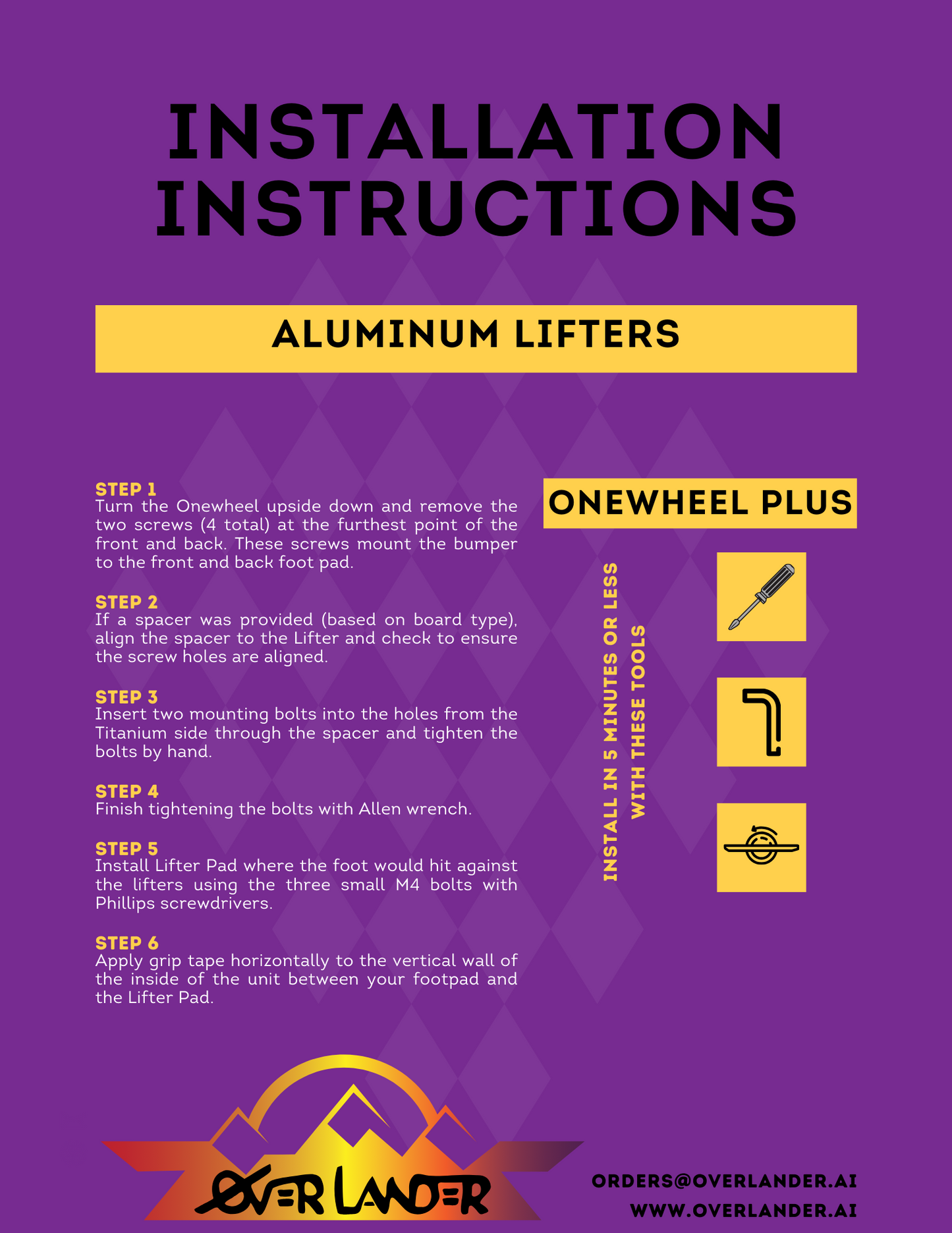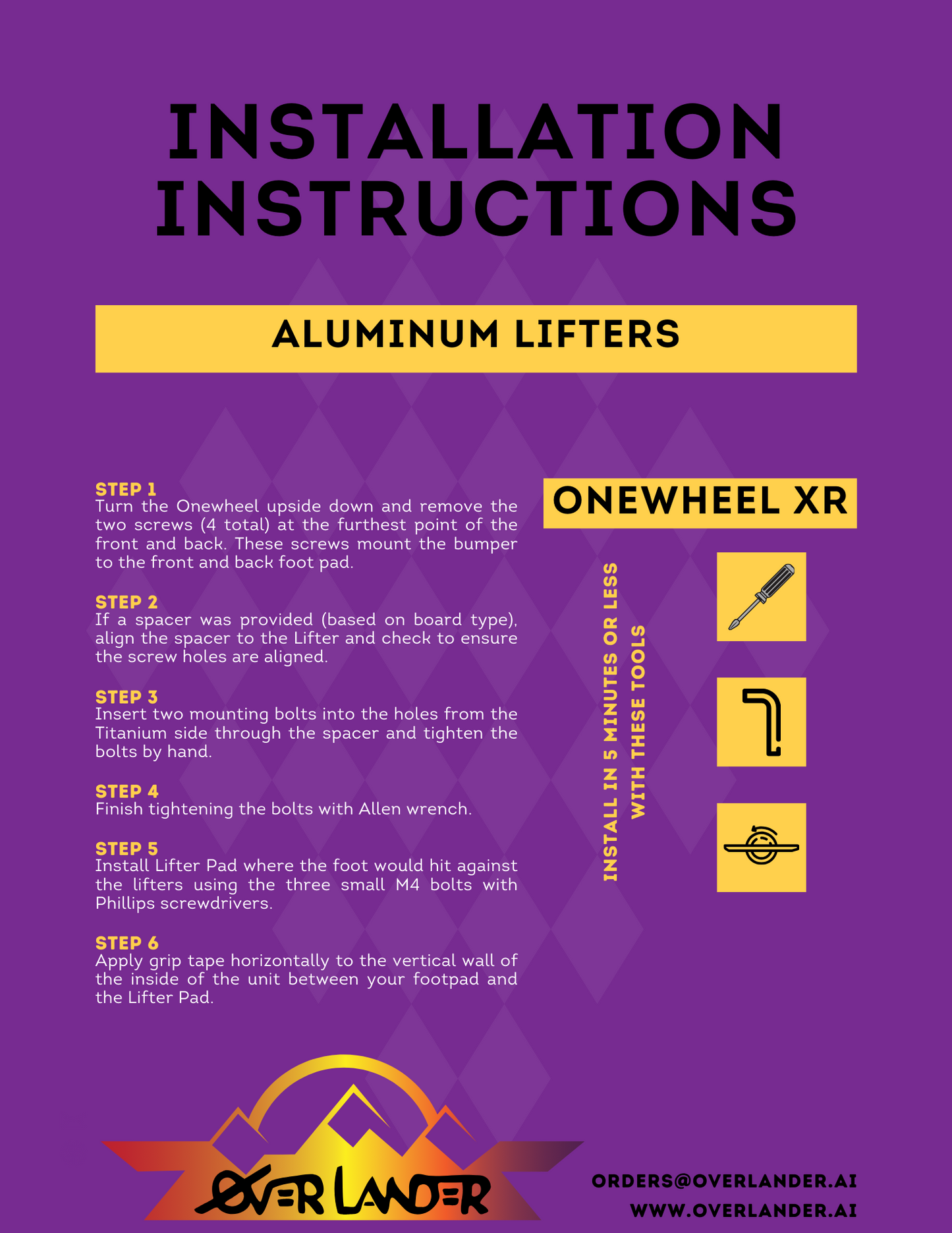 HOW OVERLANDER IS DIFFERENT
LIFTERS DON'T LOCK YOU IN

RIDE WIDE IS NATURAL